Maria Elena (she/her/they/them) has been a student in CEDA's Pathways to Education program since grade 10. She was a Youth Ambassador for two years and has always been a strong leader and advocate, but last year these skills helped her give back to our program in a new way. She saw the need for a space where students and staff could come together and learn about the beautiful and diverse rainbow that is the Lesbian, Gay, Bisexual, Transgender, Queer, and Two Spirit (LGBTQ2S+) community. Journey Thru The Rainbow was born and the then-grade 12 student began to create and facilitate a regular program on Fridays at Sergeant Tommy Prince Place.
This year, Maria Elena is back as an alumn and is facilitating the program virtually! The goal of the program is to help participants better understand themselves and others, and to ultimately fight discrimination, transphobia, and homophobia.
Some program topics are: exploring the LGBTQ2S+ umbrella (sexual orientation, gender identity, asexuality, transgender, gender fluidity, etc.); LGBTQ2S+ flags and painting; finger-looming used as a teaching to show the strength of community; and a session that allowed participants to role-play scenarios to advocate for themselves as members of the LGBTQ2S+ community and for allies to better support friends and family who are a part of the LGBTQ2S+ community.
The passion that Maria Elena shares in Journey Thru The Rainbow grew from wanting to learn about herself and her own identity when she was younger but not seeing role models from the LGBTQ2S+ community to guide her—nor having a safe space to learn in. She wants Journey Thru The Rainbow to be the space that she didn't have when she was younger. "I know that hurt. I don't want kids to go through the hurt of not knowing who they are."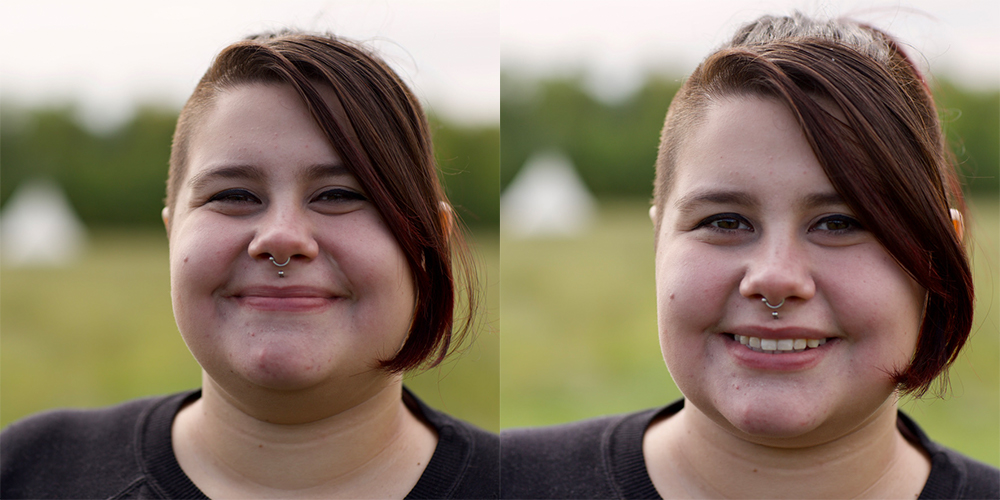 She hopes that her passion for learning about herself and the LGBTQ2S+ community comes across to others and inspires them to keep learning about their own identity. Maria Elena says that her sessions are full of love and are safe spaces where participants can be curious and safely ask questions. "Any questions that they want to ask, I'll answer the best that I can. And if I don't answer it in that meeting, I'll answer it in the next one."
So, where is Maria Elena's journey taking her? She plans to pursue post-secondary education in graphic and print media. Ultimately, she plans to keep on growing and learning to achieve her ten-year goal: to open a much-needed 24-hour drop-in centre and safe space for LGBTQ2S+ youth in the North End.
Maria Elena's next session of Journey Thru the Rainbow is on Wednesday, December 2 at 4:30pm.
Ask your SPSW for the Zoom code!